South Jersey Lawn Cutting Service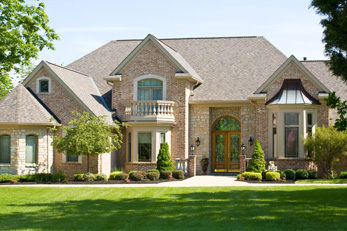 The first thing you see when you pull up to your home is the lawn. What it looks like makes a huge difference to the way you feel about coming home. Your neighbors and visitors notice it, too. Burnt, damaged lawns with bald patches make a home look uncared for. Full, green lawns are the sign of a cared-for property, invite visitors, increase curb appeal, and won't make you grumble in disgust every time you walk in the door.
So how does one get a beautiful lawn when he doesn't have the time or energy to work on it every week? PennyGreen's lawn cutting service is the answer you've been searching for.
Our lawn care professionals will come out and mow your lawn. Our services include line trimming and edging around your patios, walkways, and driveways, giving your home a neat and tidy appearance. We won't leave any debris on your property, either.
The maintenance of your lawn is critical to it's health. Our lawn mowing and grass cutting services can be tailored to meet your needs, keeping things simple or expanding them to entire landscape maintenance. We also handle spring and fall cleanups, weed prevention treatments, and leaf clean-up.
It doesn't matter if you want us to visit your home once a week or every other week. It doesn't matter if you only want your front and sides cut, or the entire property. Our professional crew can tailor a lawn mowing or landscape maintenance package to meet your budget and needs.
Contact us online or give us a call today for an estimate! 856-435-5799
Other Landscaping Services Offered: