Sprinkler Systems in NJ
Your lawn won't take care of itself. A properly maintained sprinkler system can be incredibly beneficial to the look of your lawn and overall landscape, especially during those harsher spring and summer months.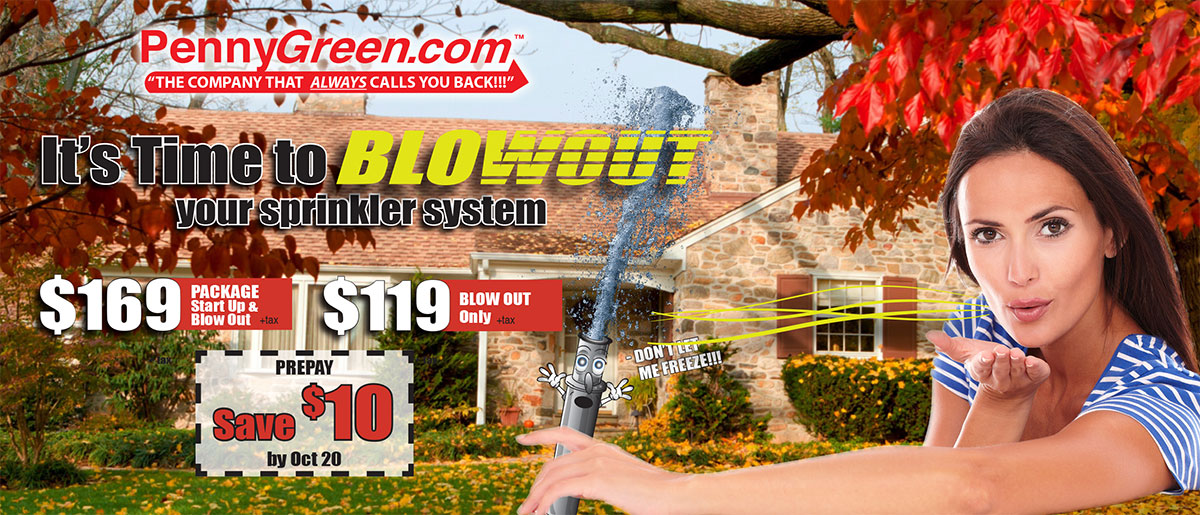 The proper irrigation of your landscape depends on the efficient design of your overall sprinkler and drainage system. A properly installed system will not only keep your lawn looking great but will ultimately contribute towards a reduction in your water bill as well. Automatic sprinkler systems also save you time and energy, allowing you to automatically water your lawn during the early morning or late evenings hours, when the ground doesn't have to fight the sun before it is saturated.
Sprinkler System Repair
We not only install new systems, but can maintain and repair existing systems. Our start-up package for existing systems includes a walkthrough with needed repairs, adjustments, and set-up each spring so that you're prepared for the summer. At the end of the season, we'll make the necessary adjustments to protect your system from the winter elements so that it's ready to go when the weather is warm again.
PennyGreen is proud to offer full service programs for the installation, maintenance, repair, start-up, and shutdown of your sprinkler system. Check this page often for deals and coupons or simply contact us at the office for an estimate. We're the best landscaping company in South Jersey and we're here to help you!
See why you need a PennyGreen sprinkler system
Landscaping Services Offered: